Sunco Electronic attended the 36th Hong Kong Electronics Fair
Source:SUNCO
Date: 2016-10-16
---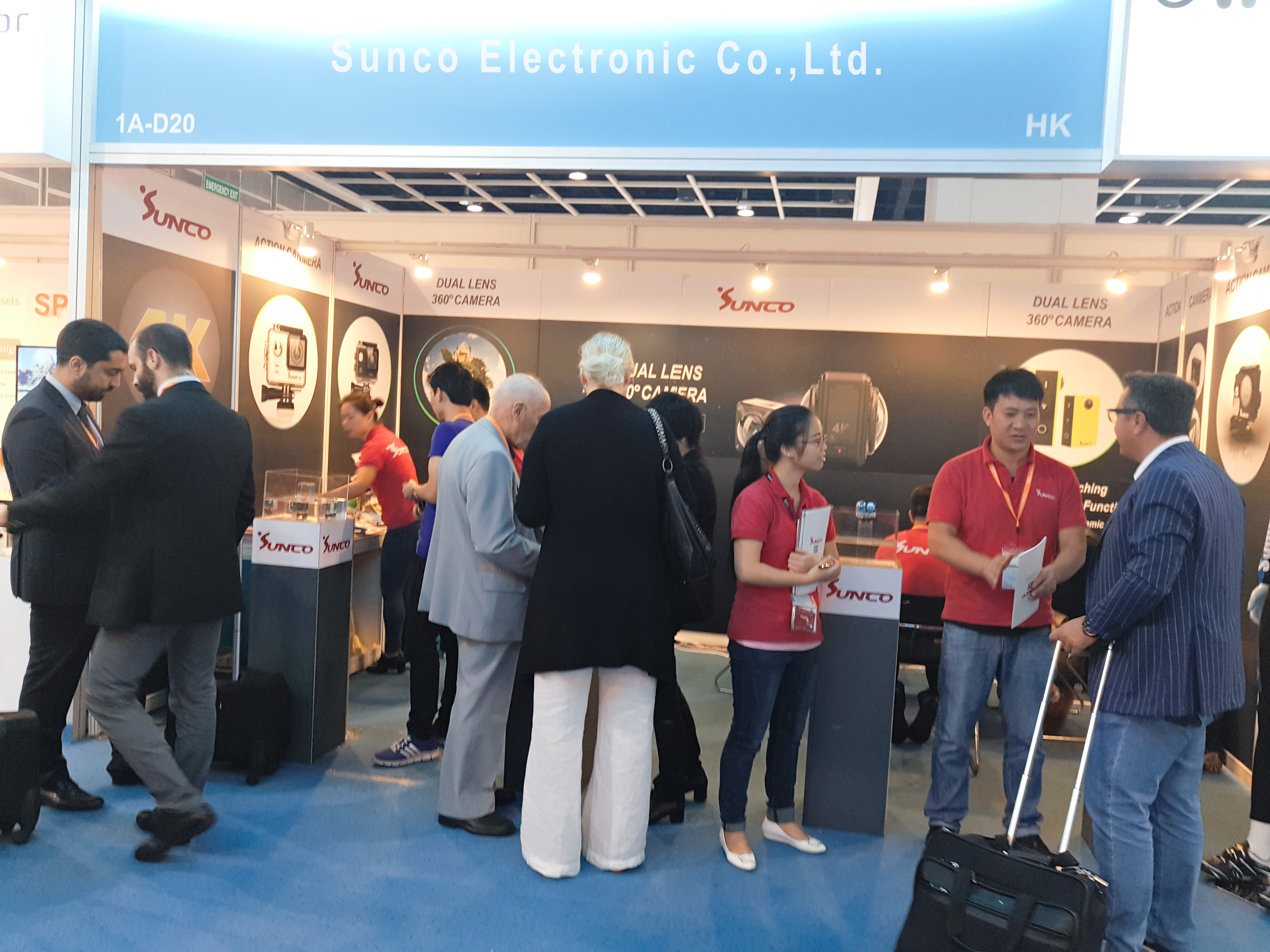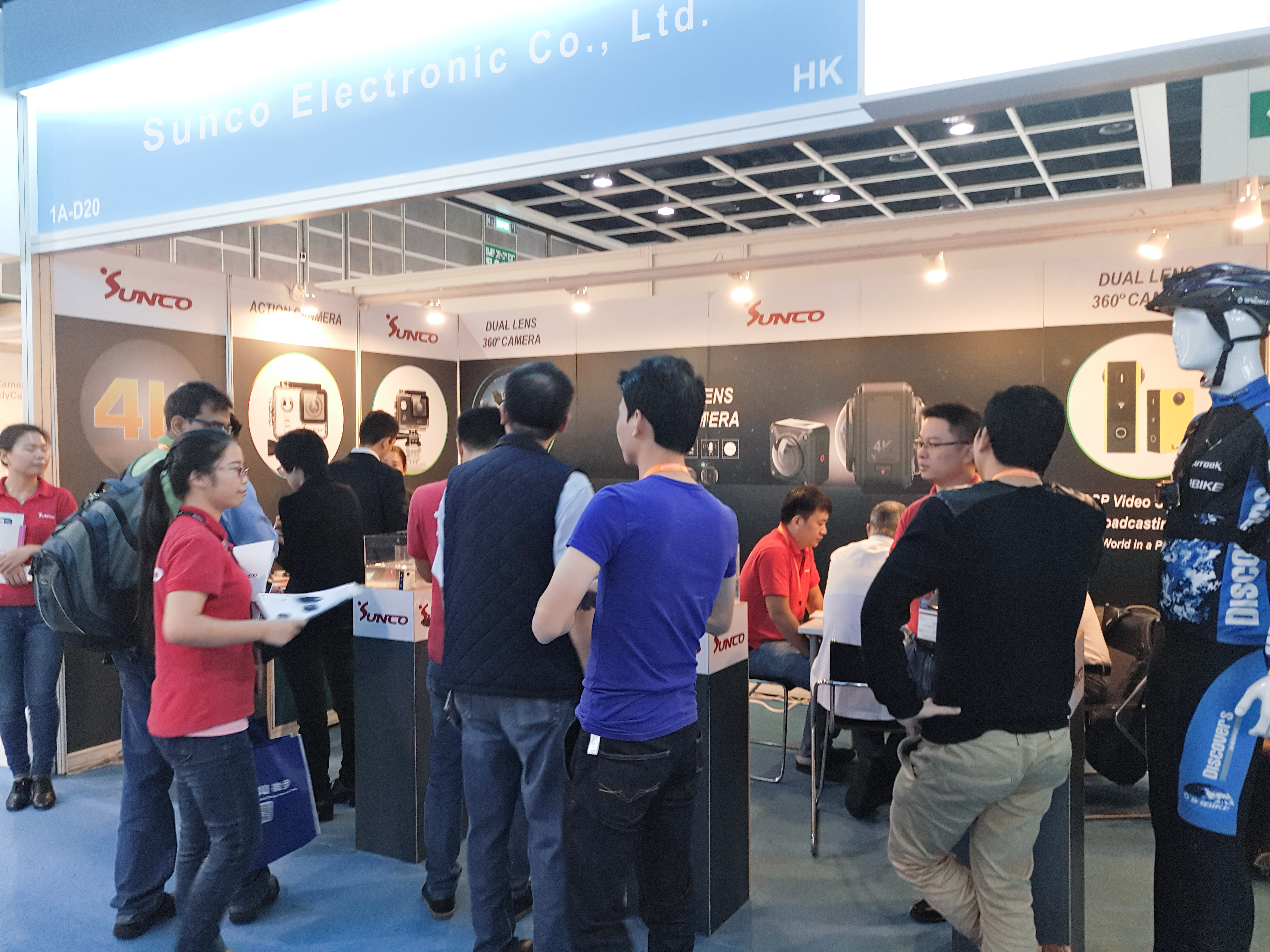 As the world's biggest Consumer Electronics Show, from 13-16th, Oct., the HongKong Electronics Fair attracts more than 4,200 exhibitors from 29 countries and regions. Buyers are from all over the world, and the top10 is mainly from China Mainland, Taiwan, the United States, Korea, Japan, Russia, Australia, Brazil, Germany and India. During this great event, people are showing their latest innovative technologies and looking forward to gain a huge success.
Sunco Electronic keeps attending this Fair for some years. As always, Sunco brings the latest products. Duel-lens panoramic camera, real 4k*30fps camera with Ambarella solution and All-in-one VR are the main trends that Sunco focus on. With higher technologies, Sunco creates the all-in-one App "GoAction" for wifi camera, which is compatible with Ambarella/Novatek/Sunplus/Allwinner solutuions. Without a doubt, Sunco catches people's eyes with its professional technologies and perfect products.
The Hong Kong Electronics Fair brings a huge success to Sunco again, and Sunco will keep providing professional technologies and perfect services to customers from the whole world.
---