SUNCO Electronic attended the Hong Kong Electronic Fair
Source:SUNCO
Date: 2016-4-20
---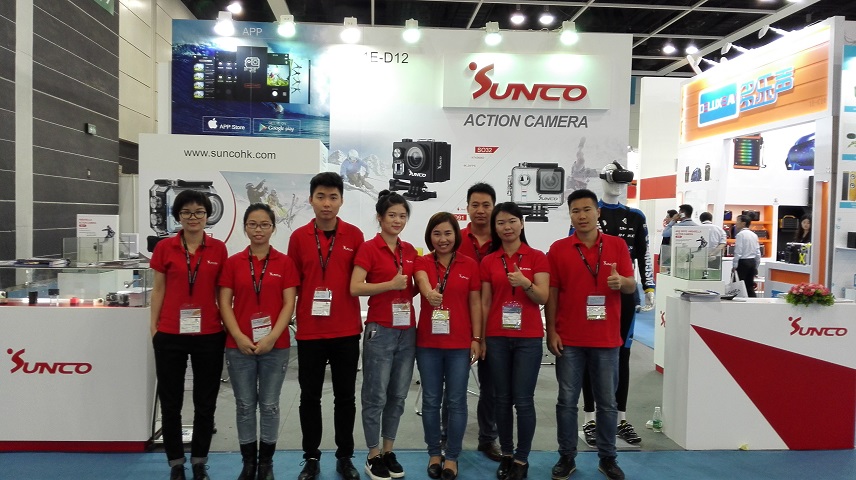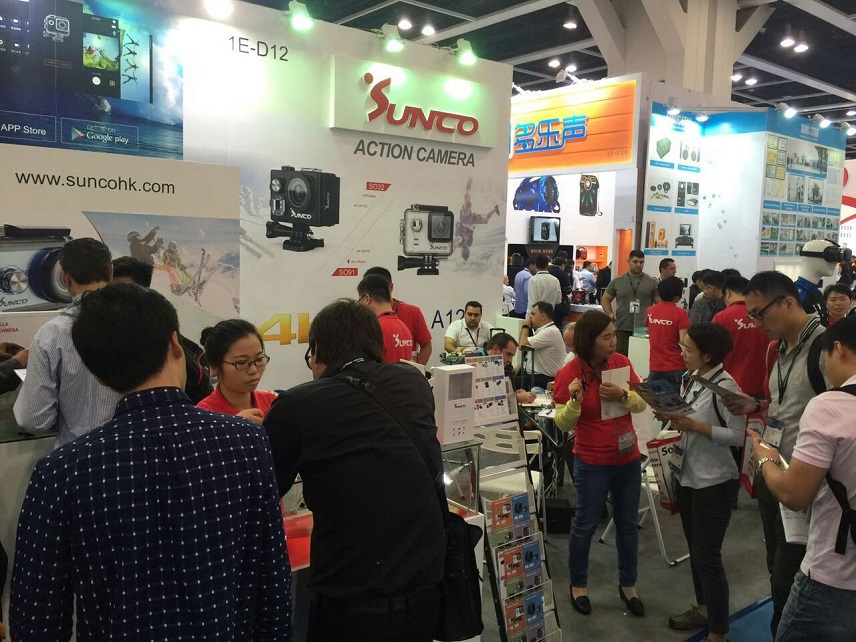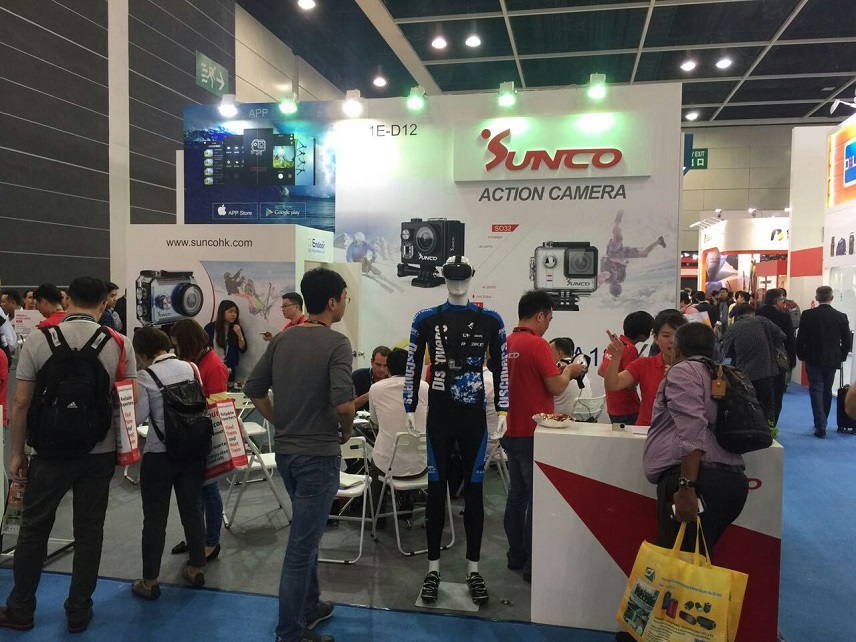 Hong Kong Electronic Fair was held at HK Convention and exhibition from April 13th to 16th in 2016. As the most popular and authoritative consumer electronics exhibition in Asia, the Hong Kong electronic fair attracted more than 2800 exhibitors from over 20 countries and regions to show their latest electronic products and innovative technology. SUNCO Electronic was also invited to show their latest and popular sports camera during this fair, which turned out to be a great success.
SUNCO's showroom was housed at the first floor of the exhibition hall and close to the the Buyer Registration Counter of the main entrance, where they displayed their latest and popular products. During the past six months since the last autumn HK Fair in 2015, SUNCO has released many new items, including the 360° panorama camera, the 4k action camera (4K@30fps&AMBA A12LS75&private mould), the 3D mobile all-in-one VR and some other popular products. Their high technology, distinctive designs and competitive price attracted thousands of buyers, which brought them with many orders during the fair and many other buyers show great business potential.
SUNCO with years of experience, excellent technology and high quality service has won the trust and praise from many customers, has been among the first in the same industry.  This HK fair has brought SUNCO with great popularity  and lots of business opportunities. Hope SUNCO will create more popular items in the future to satisfy more and more customers.
---