Sunco electronic attended the 2016 Computex Taipei
Source:SUNCO
Date: 2016-05-31
---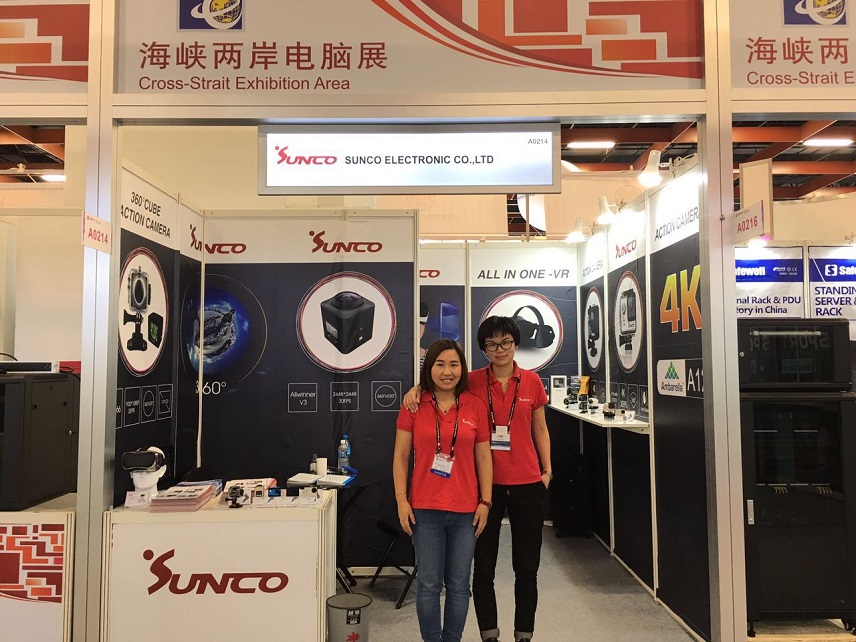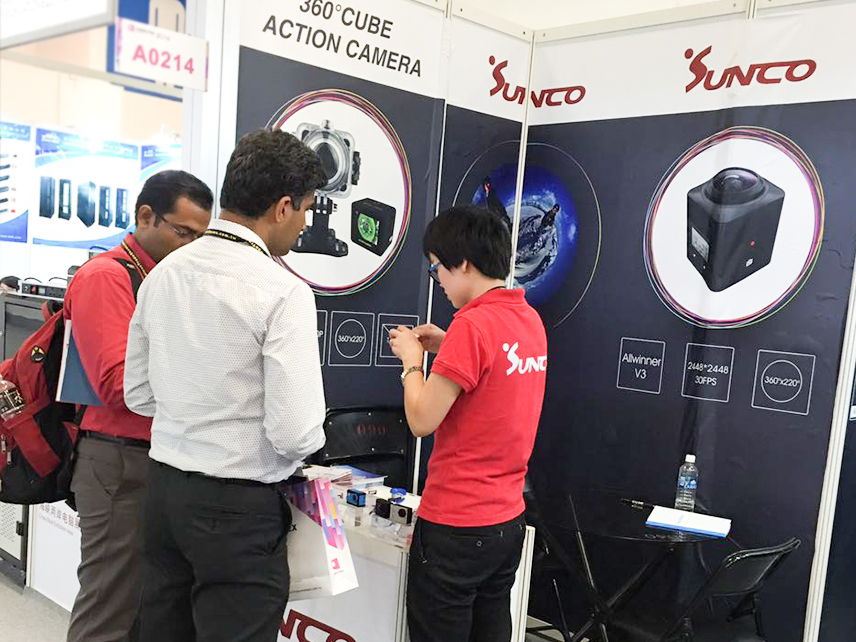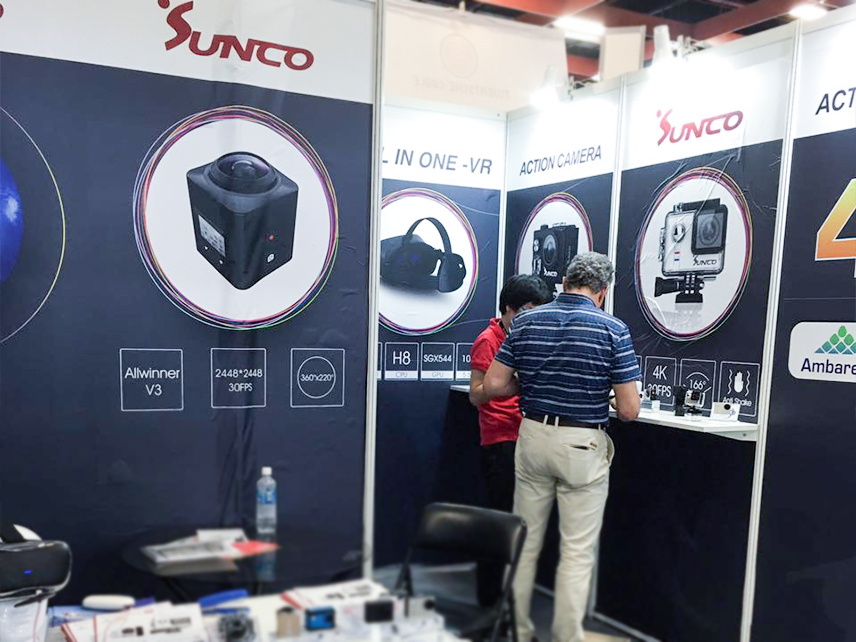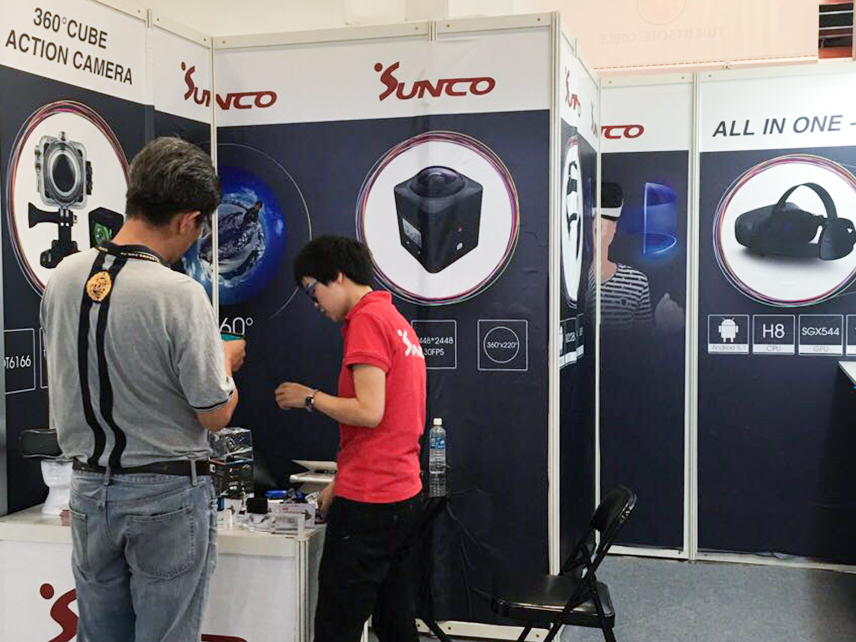 Sunco electronic attended the 2016 Computex Taipei from May 31th to June 4th successfully.
As the largest in Asia,the world's second largest information and communication technology (ICT) industry event,2016 Computex was held in Taipei World Trade Center Nangang Exhibition Hall.Near 1800 exhibitors used 5100 booths showcased their innovations,attracting nearly 40000 international buyers from 165 countries and regions.Sunco electronic was also invited to show their latest and popular action camera during this fair,which turned out to be a great success.
Sunco displayed their high performance action cameras in the exhibition,including the 360°panorama camera,the 4K action camera (4K@30fps&AMBA A12LS75&private mould),the 3D mobile all-in-one VR and some other popular products.Thousands of customers were attracted by these new technology and show great business potential.Sunco with 7 years industry experience accumulation,is becoming a professional manufacture,which has won the trust and praise from many customers,has been among the first in the same industry.
This Computex brings Sunco lots of business opportunities,hope Sunco will creat more attractive item in the future to catch more and more customers.
---